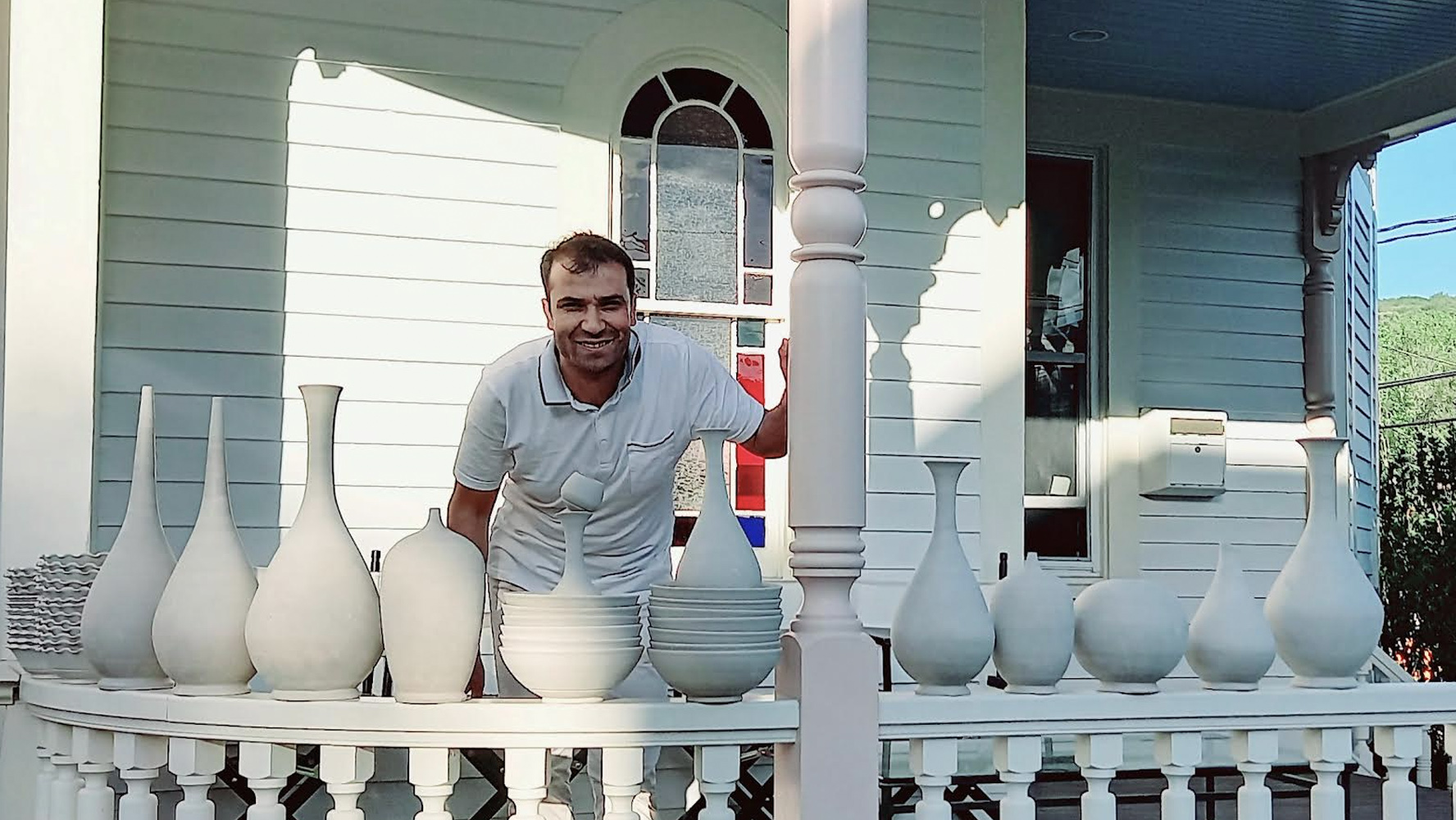 The Brookfield Craft Center welcomes world-renowned Afghan potter Matin Malikzada to its campus this summer!
Matin Malikzada (ma-TEEN MAH-leek-zah-dah) is a seventh-generation potter who has perfected his craft in his native Istalif, Afghanistan, once a center of brilliant artisanship and commerce. Matin was the head of the pottery department at Turquoise Mountain Institute in Kabul. Forced to flee due to the Taliban takeover, he and his family resettled in Northwestern Connecticut where he is continuing his craft and business as an artist. 
Malikzada has been rebuilding his ceramics supplies, looking for kiln space and wheel space, and working to develop a glaze comparable to the unique turquoise glaze he used in Afghanistan, and he is all but ready to begin teaching us the beautiful ceramic art of Afghan Pottery!
Malikzada will be teaching Afghan Style Pottery starting July 2nd, from 10:00 AM to 2:00 PM on Saturdays until July 30th in the Ceramics Studio here at Brookfield Craft Center. The class is open to 10 students. 
The class will begin with students working on smaller pieces such as cups and bowls before moving on to larger vessels such as teapots. Basic pottery skills and traditional Afghan decorative methods will also be taught.
This is a very special class, as the BCC is donating studio, kiln space, and materials such as clay and glazes to Malikzada so he can pursue his craft. For this reason, tuition will go to operating costs for the studio. The craft center is also providing extra compensation to help in the family's resettlement.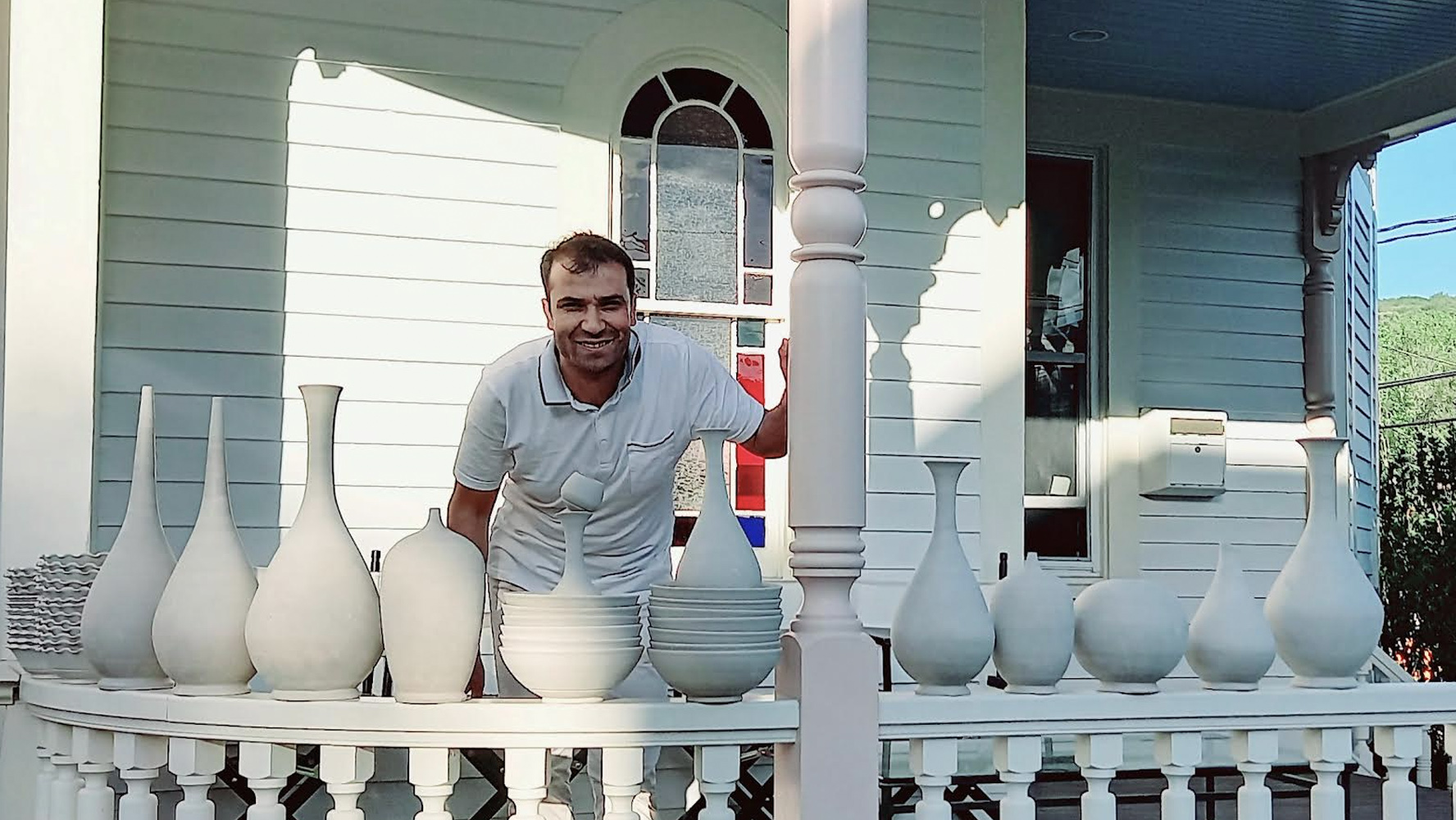 The Brookfield Craft Center welcomes world-renowned Afghan potter Matin Malikzada to its campus this summer! Matin Malikzada (ma-TEEN MAH-leek-zah-dah) is a seventh-generation potter who has
Read More »