Coronavirus Update: June 30, 2020
We are happy to welcome you back to our campus! As with everyone, we are taking special precautions for the safety of our staff, faculty and especially our students: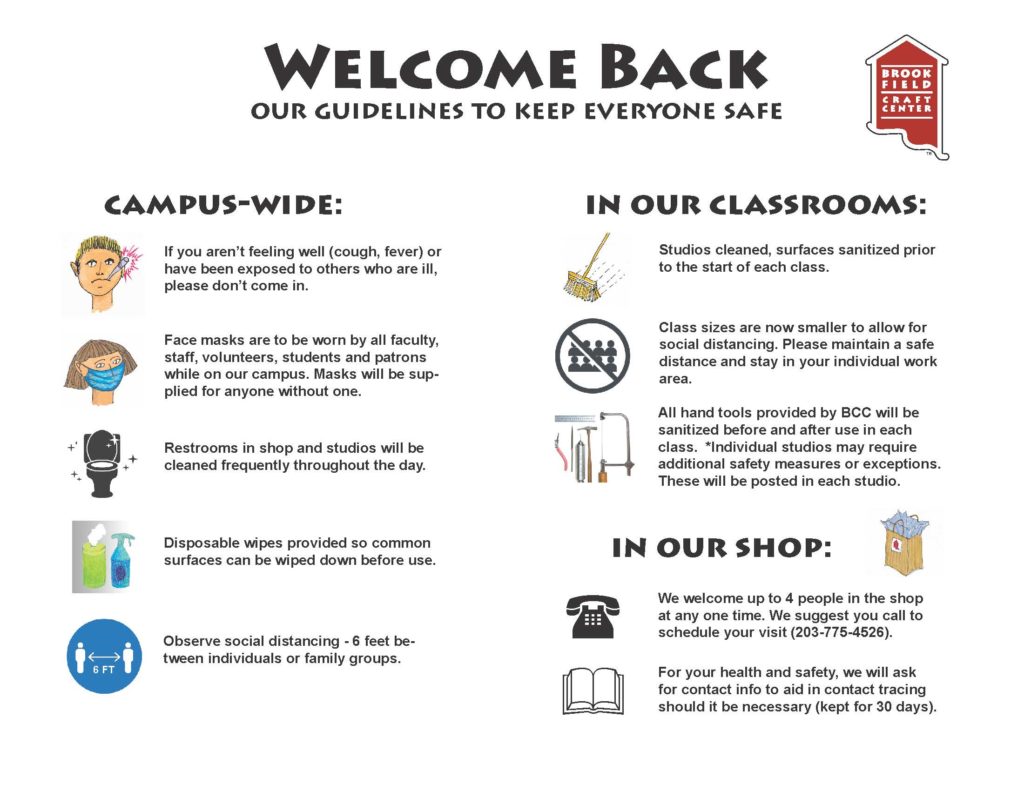 Registration is now open for all classes.  Our summer youth program, Hands-On-Art, will be in full swing starting July 6th.  There are already 5 classes that week!  There is still time to register but with small classes for safety, they will fill up fast.
Adult classes are also open for registration.  Weaving, Clay, Glass and more are open for your enjoyment.  Again, we are limiting the size of classes to ensure safety of our students.
If you are still unsure about venturing out, check out our online classes.  These will be a continuing part of our course offerings.
And our shop has resumed regular hours, though visitors are limited, we welcome you to come in and pick out the special gift for the graduate, bride, housewarming, or any occasion.  You will find fabulous, unique hand-crafted items from our artists for every taste.