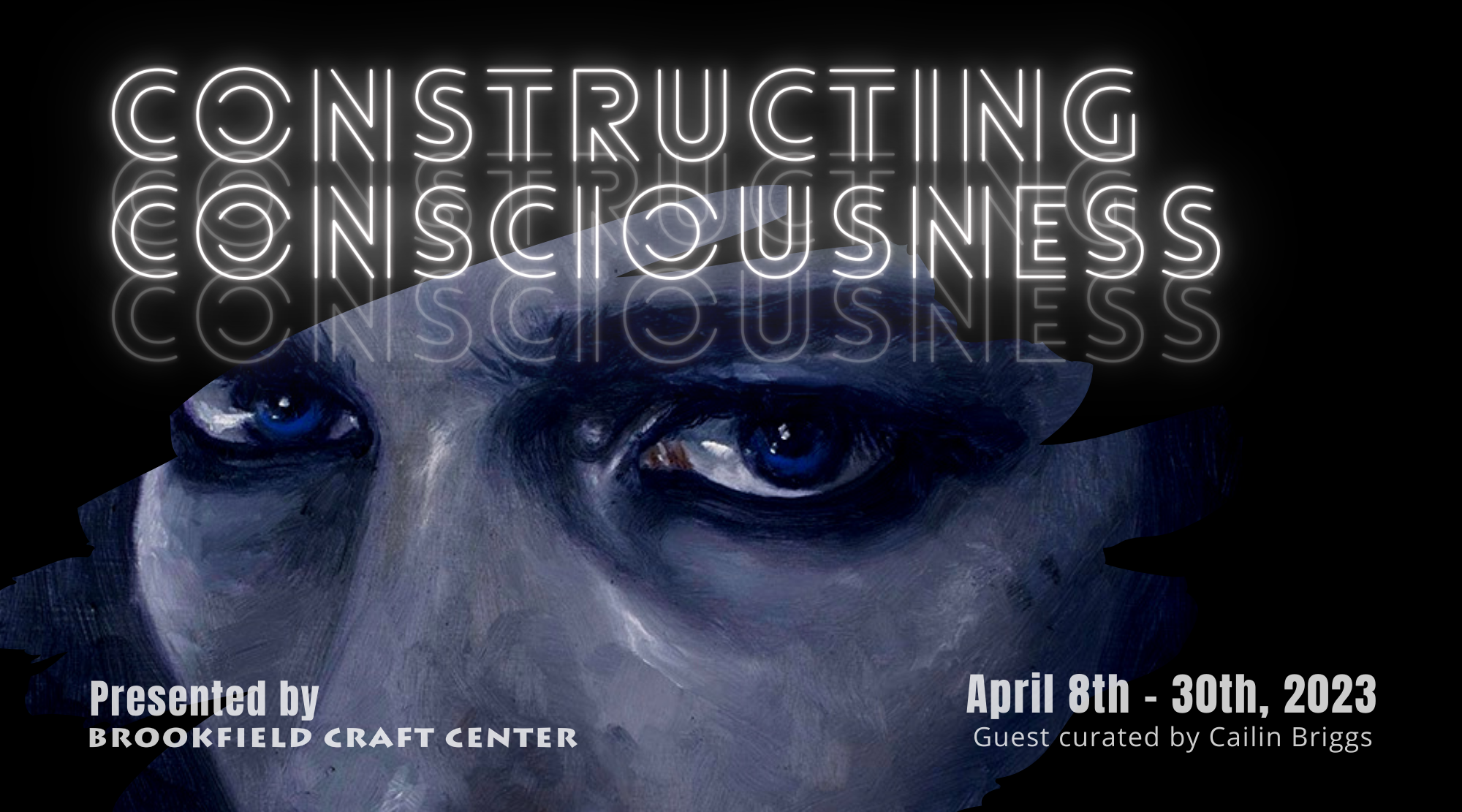 About the Exhibit
The question of what is human consciousness existed long before Descartes famously said "I think, therefore I am". Even in prehistory, there was at least a minimal recognition of consciousness, and ultimately the lack of it. Despite humanity's attempt to understand this phenomenon, there is still no definitive answer to questions such as what is consciousness? Is there such a thing as the quintessential conscious experience? Does consciousness create reality or vice versa? Perhaps there is no single explanation.
The exhibition Constructing Consciousness presents artists' explorations of consciousness in a variety of art and fine craft media including photography, ink, watercolor, acrylic, oil, wood, and metal. In examining consciousness through artistic scrutiny, viewers will encounter a variety of perspectives on the subject, broadening their understanding of a universal phenomenon that has long eluded total comprehension.
Thank you to our sponsor, Kellie Martone & Associates.
About the Curator
Cailin Briggs graduated with a BA in Art History and Arts Management from SUNY Purchase and has completed internships at the Katonah Museum of Art and the Neuberger Museum of Art. Cailin was also awarded Purchase's Art History Prize for the 2021-2022 academic year for her enduring commitment to the arts. Cailin has worked on several exhibitions including Louis M. Eilshemius and Dennis Oppenheim: The Assembly Line at the Neuberger Museum of Art and the 2nd Juried Biennial at the Katonah Museum of Art.
Constructing Consciousness Artist Directory