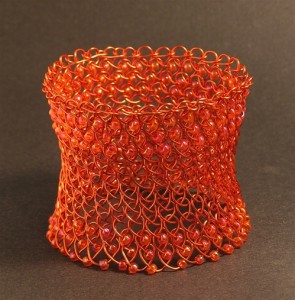 Join expert jeweler Joy Raskin as she teaches two great aspects of craft: wireweaving and stonesetting. Register for either or both of these weekend workshops! Follow these links for more information:
[volusion link="jf0311″]Wireweaving: Explore the Wonderful World of Working with Wire[/volusion] [JF0311]
Saturday/Sunday, May 28-29, 10a-4p
[volusion link="jf0211″]Creative Stonesetting[/volusion] [JF0211]
Saturday/Sunday, June 4-5, 10a-4p
Space is limited, so register now… don't be afraid to try something new!