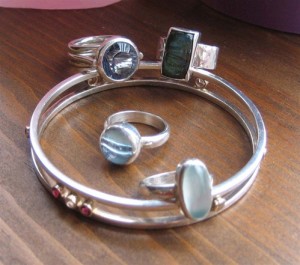 In all the holiday season hustle and bustle, make some time for yourself and take a class at BCC! You'll learn a new skill–something that will help you make gifts for friends and loved ones in the future (hint, hint). Space for this weekend workshop is limited; register now!
Create a Setting for Anything
Saturday/Sunday, Dec 11—12
10a—4p
Details / registration
This course will be led by Lessley Burke and is appropriate for all levels.  Learn how to make a unique gift to give this holiday season!
While you're here, you can stop off at our continuing Holiday Sale and Exhibition to pick up a few more items for friends and family!