Brookfield Craft Center's
2023 Summer Youth Program
Registration is now open.
Brookfield Craft Center's Hands-On Summer Youth Program is a great alternative to full-day summer-long education programs. Our small groups allow students to receive individual attention in a warm learning environment. Choose from our wide variety of classes in any of our eight studios and enjoy a fruitful creative experience. 
We offer four one-week sessions with half-day and full-day class options. Ages for classes are broken up into 8-11 and 12-17 (unless otherwise noted in the class description.) Each class will have an experienced artist instructor to teach various craft mediums at a basic skill level. 
July 10 – 14 | July 24 – 28 | August 7 – 11 | August 21 – 25 Morning session: 9 – 12pm | Afternoon session: 1 – 4pm
A supervised lunch time between 12-1pm is available for children staying on campus for an additional $40. Lunches are not provided.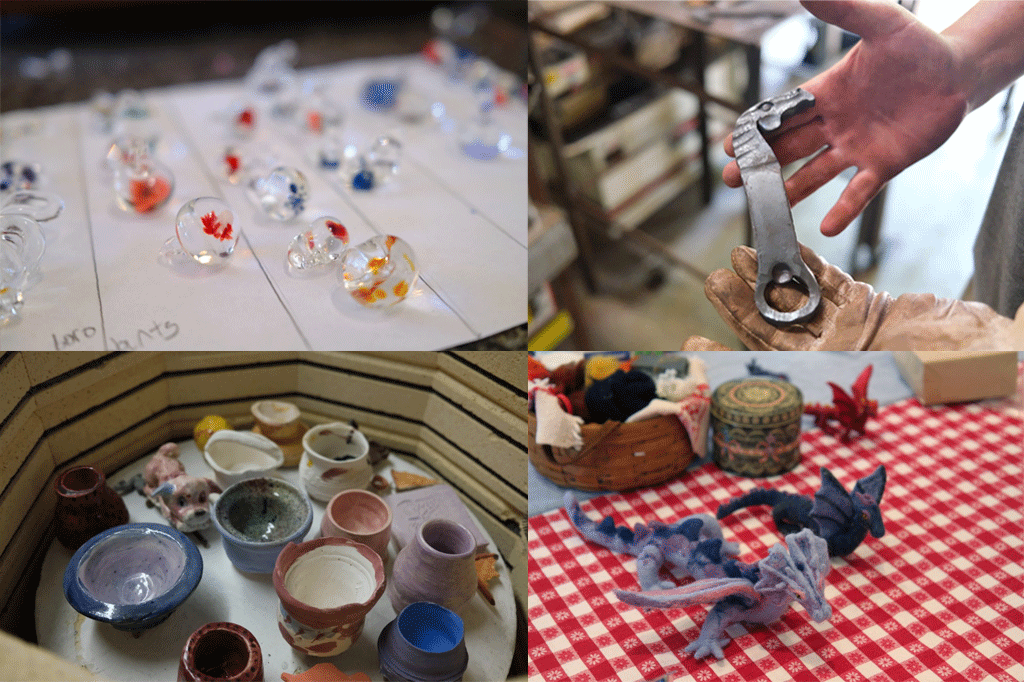 Classes Offered:
Glass Studio: Glass Bead Making, Fused Glass Fun
Woodturning Studio: Turn Your Own Baseball Bat 
Ceramics Studio: Build, Throw & Roll, Clay Time
Fiber Studio: Needle Felting 
Forge: Blacksmith Basics, Advanced Blacksmithing
Painting & Drawing: Drawing *Fun*damentals, Painting, Summer Arts 
Modern Craft Studio: Video Game Development, 3D Design & Printing, Cricut Project & Design, Adobe Illustration
Hands-On Art at the Brookfield Craft Center is supported by the Give Back Brands Foundation.
Thanks to funding from the Foundation and the State of Connecticut, Brookfield Craft Center is able to offer exciting opportunities for children  to explore their creative energies. Recipients will receive free tuition for a class of their choice. The scholarship will also cover materials and registration fees.
Scholarship recipients are chosen by a panel of Brookfield Craft Center staff. The panel reviews the applications and selects those that reflect the strongest need and desire to experience and explore creative opportunities.
To apply, please fill in the form below and click the submit button. You will be informed of the award within a few days of submission. 
Summer Youth Scholarship Application