Artisan Studio Trail
Free Self-Guided Tour Through Connecticut's Fairfield, Litchfield & New Haven Counties
October 6, 2012 10am-4pm
The Artisan Studio Trail and Open House are events held in celebration of American Craft Week (Oct 5-14, 2012). Join the nation in recognizing that life's most essential tasks transform into enriching experiences when using and appreciating handmade works of art.
Brookfield Craft Center invites you to the Artisan Studio Trail on October 6, 2012, a unique opportunity to explore some of the region's finest craft artists' studios.
Begin by visiting the Craft Center to pick up a detailed map and directions to the studios open for the tour. While you are there, enjoy Brookfield Craft Center's Open House. Then enjoy driving through beautiful Fairfield, Litchfield and New Haven counties to your chosen destinations.
In each studio, artists will demonstrate their mastery of a given medium, and immerse you in their experience in crafting a work of art. See the accomplishments of the artists' labor by viewing finished fine craft pieces in their studio setting.
The artists participating in the Artisan Studio Trail are Joanne Conant (enamellist/silversmith), Jim Degen (woodturner), Richard Hoblitzell (woodturner), Bob Keating (metal artist), Peter Kirkiles (sculptor), Danielle Langford (sculptor), Elizabeth MacDonald (ceramic artist), Don Metz (wood artist), Alison Palmer (ceramic artist), Andy Peklo (wood artist) and Peter Petrochko (wood artist).
BCC Annual Open House
Demonstrations and Fun Throughout the Campus
October 6, 2012 10am-4pm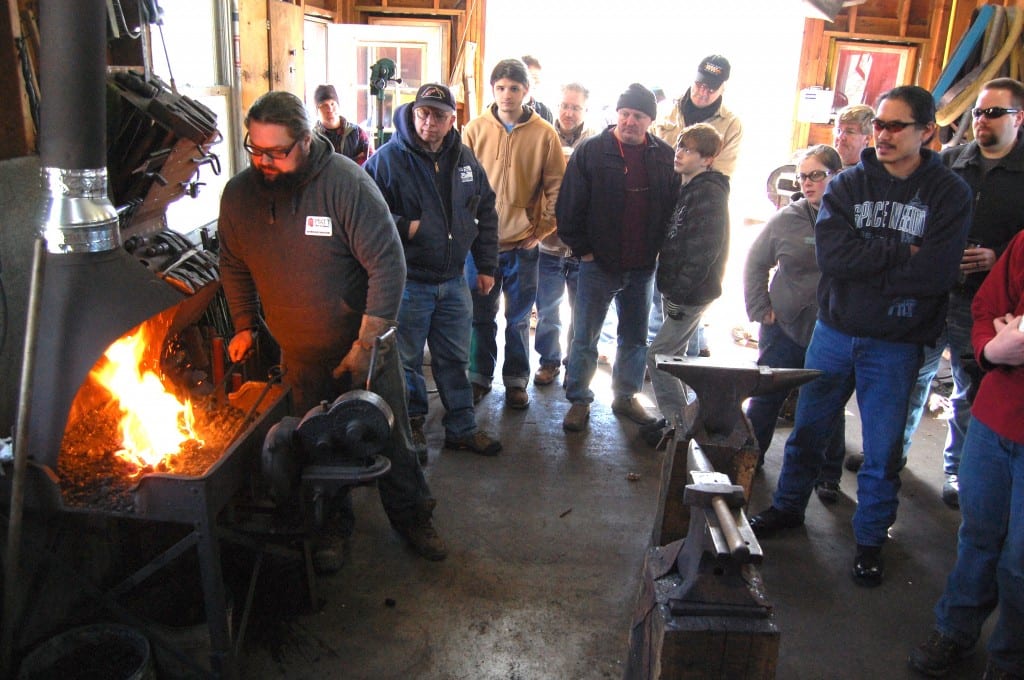 Brookfield Craft Center's annual Open House opens the doors of the retail gallery and core studios for blacksmithing, ceramics, fiber arts, glass arts, jewelry and woodturning.
Visitors can view the six teaching studios and meet talented faculty members who will provide live demonstrations of skills that are taught in the Craft Center's ongoing education programs. The demonstrations will include work in glass, ceramics, weaving, woodturning, blacksmithing, bladesmithing and jewelry making.
Family friendly activities on campus will encourage children to express themselves through craft.